Complete the following table by introducing the correct noun.

Exercise 2
Complete the following table.

Use an appropriate adjective, verb or adverb to complete the descriptions of the following graphs.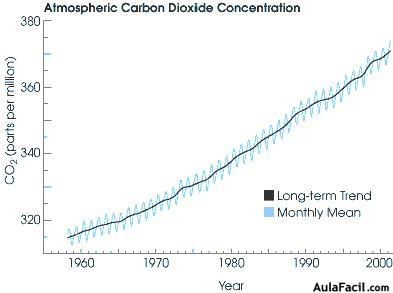 Between 1960 and 1970

the level of Carbon Dioxide in

the atmosphere rose .

However, between 1970 and 1990 the level

  with more intensity.

Between 1990 and 200 there was an even larger

 .

 
 
 
Other expressions used to describe trends
To fluctuate
To reach a peak
To remain stable
To level off
To stand at.
Which years do the following sentences refer to?
1)
Inflation reached a peak 
 
2)
Inflation fluctuated 
 
3)
Inflation levelled off 
 
4)
Inflation dropped 
 
5)

In  

inflation stood at 2%

 
6)

Between  and

  inflation increased by 2.5%
Total Page Visits: 65 - Today Page Visits: 1