Read the clues and write the words downwards in the puzzle.
What are the two hidden words which goes across the middle of the puzzle to make number 13? These words (7 and 5 letters) describe a set of different goods produced by a company.
Print this page and complete the puzzle offline.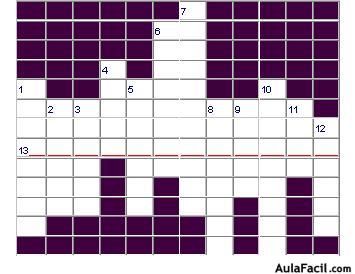 Inicia sesión si quieres hacer seguimiento de tus autoevaluaciones">
1)

The to the new product has

been very good.

2)

The market which the company hopes to attract

is called the market.

3)

A company's market can have a high or low

rate.

4)

A class of goods which is the product of a

particular company or producer (What is your

favourite of cigarette?)

5)

buying is the purchasing

of goods that one does not really want.

6)

Market

is a detailed study to find out what kinds

of goods consumers want.

7)

is the extent to which

a company gains a share of the market.

8)

Most companies have a marketing

which is a plan to

decide how the marketing will be carried out.

9)

A market is one in

which goods are easily sold.

10)

This is an arrangement by which a monopoly

producer gives a trader the right to sell goods

in a particular area.

11)

This is a sign, representing a company name

which is often used as a tarde mark.

12)
This is part of the market.
Total Page Visits: 69 - Today Page Visits: 1